A 12 week private program to help woman with PCOS learn to fix your period, and hormonal imbalances, naturally. In just 90 days!
Are You Struggling with Hormonal Imbalances?
Your Period SUCKS!
You suffer from irregular periods that come and go as they please.
You have these intense mood swings that affect the people you love the most. 
You've gone to multiple doctors and specialists and have been told to "lose weight" or "take birth control" and come back when you want to get pregnant.


You are always tired, no matter how long or how much you sleep.
You've wasted countless money on PCOS supplement pills and broke diet promises.
You have hair in places that you shouldn't, and this makes you feel less of a women. 
You're worried and scared about one day not being able to have children when you are finally ready.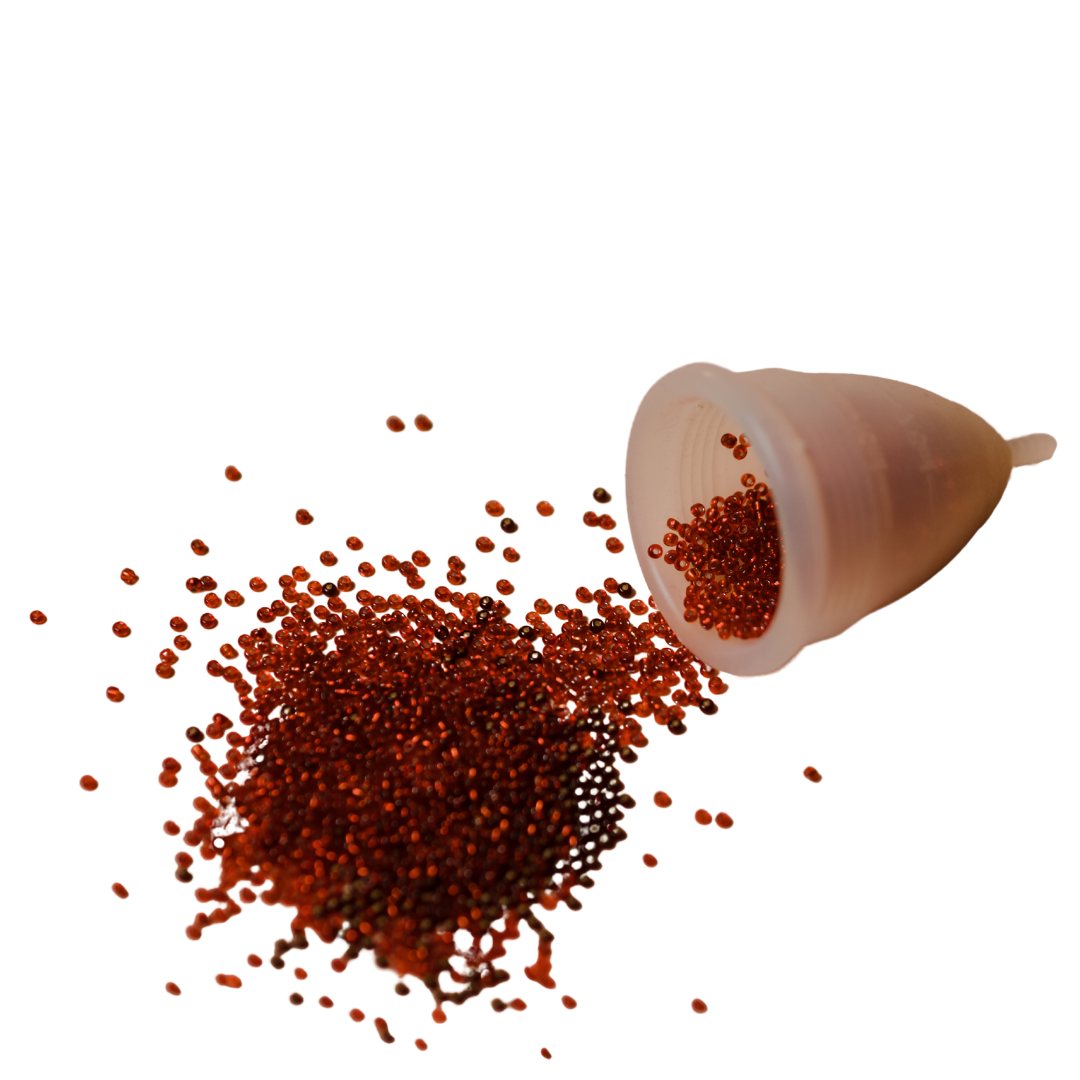 Your painful and irregular period is the reason why you are sooo tried every single day
These symptoms are robbing you of the best years of your life! It is affecting you every single day and you are tired of being overlooked and not knowing where to turn. 
.
 Uncontrolled PCOS leads to complications such as miscarriage, type 2 diabetes, uterine cancer and high blood pressure and so much more...
But it doesn't have to be that way...
You can learn to fix your period. You can have a natural, normal and regular cycle, every single month, even with PCOS. 
What Else is Included...
Weekly 45-minute private calls with top hormone expert and PCOS health coach, Tianna ($6,000 value)
Lifetime access to pre-recorded educational videos that teach you exactly what to do week by week. Plus all future updates ($5,000 value)
Series of tools and workbooks to help you plan, and visualize your transformation        ($1,000 value)
Personalized meal plans and hormone healing exclusive recipes to ease you into healthier eating habits ($3,000 value)
Unlimited private daily support via messaging app ($2,000 value)

Access to exclusive health app that tracks your body patterns to unlock key information in helping to fix your irregular period and hormonal imbalances ($500 value)
Lifetime support and accountability even after you graduate the program through an online forum exclusively for The Healthy Period Protocol Alumni ($10,000 value)
Accountability and support to ensure you meet your goals and fix your painful and irregular periods (priceless!)


Total Value: +$27,500
WHEN YOU ENROLL TODAY: $4,997 PIF
Ready for Results Like These?
Jessica, School Psychologist
"I had two goals joining the program, getting pregnant and not developing gestational diabetes... I am 16 weeks pregnant and maintaining my pregnancy weight loss without restrictions and in a healthy way."
Kat, Wardrobe & Wig Designer
Diagnosed with PCOS & Oligoovulation (Trouble Ovulating)... "35 days into the program I've lost 12 pounds, and it was emotional to see myself ovulate, naturally"


Bridget, Registered Nurse
"Working with Tianna, I've learned that I don't have to be a victim to this aggravating, excruciating, embarrassing, life stealing symptoms of PCOS. There's a light at the end of the tunnel."
Kyla, Instagram Strategist


"OMG, Tianna has absolutely changed my life! She is an absolute genius. If you are on the fence now working with Tianna, do it! She will change your hormones and your life!"

Rawiyah- Performer and Activist
"For decades PCSO has run me raged until I ran into Tianna at Love Served Warm. Diagnosed with Bi-Polar Disorder she met me where I was at"
FREQUENTLY ASKED QUESTIONS
Q- Are payment plans available?
There are payment plans

available, see price list
Q- When does the course start and finish?
The course stats the moment you enroll and it is always available. The coaching aspect, only lasts 12 weeks
Q-Will this program fix my period?
If you show up and do the work, I am confident this come will help you to fix your period and balance your hormones
Q- How long will I have access to the course?
How does a lifetime sound? After enrolling you will have unlimited access to the course and all future updates
Q- What if my period is normal?
If your period is normal, but you are still experiencing signs and symptoms of hormonal imbalances such as trouble losing weight, cravings, trouble remembering things, moodiness, etc. This course is for you!
Q- What if I am unhappy with the course?
I never want you to be unhappy. My goal is to teach you to be successful in managing your period and hormones. However due to the electronic and immediate delivery of product materials. There are no refunds offered under any circumstances.
Check your inbox to confirm your subscription